Pay with Bitcoin online
Good news email marketers! From today you can pay with Bitcoin, Bitcoin Cash or Ethereum when paying my services. Of course, you prefer you can choose PayPal as your payment option.
Let's answer the question I get asked more and more often
What can I buy with Bitcoin, Bitcoin Cash or Ethereum online
Basically, there is nothing on my site you can not pay for with Cryptocurrency, either Bitcoin, Bitcoin Cash or Ethereum.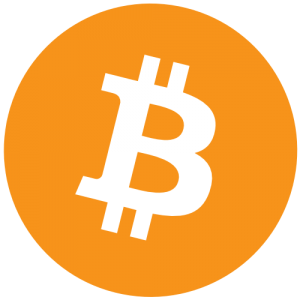 You can get:
Access to Full DIY Bulk Email Server Guide,
Access to All Software used in my guide,
Ordering a complete bulk email system setup and configuration,
with a special discount when you pay with Ethereum or Bitcoin. Read more about it below.
Save up to 100€ when you pay with Bitcoin, Bitcoin Cash or Ethereum
Full Guide
Get access to my Full DIY Bulk Email Server Guide for just $75 (regular price $99) when you pay with Bitcoin, Bitcoin Cash or Ethereum.
Everything Bundle
Get access to EVERYTHING including Software, Bonuses, Extras and of course Full Guide for only $300 (regular price $400) when you pay with Bitcoin, Bitcoin Cash or Ethereum.
System setup
Prices for a Complete Bulk Email System setup changes depending on your needs (number of servers, domains and IPs). Contact me and tell me you specifications for more information if you would like to buy with Bitcoin, Bitcoin Cash or Ethereum.
Eager to Start Sending?
Please contact me when you are ready and I'll give you everything you need to complete the payment with either Bitcoin, Bitcoin Cash or Ethereum.
}


Want to pay with other cryptocurrencies not listed here? Contact me and I'll see what I can do.
Bitcoin is a worldwide cryptocurrency and digital payment system called the first decentralized digital currency since the system works without a central repository or single administrator. It was invented by an unknown programmer, or a group of programmers, under the name Satoshi Nakamoto and released as open-source software in 2009. The system is peer-to-peer, and transactions take place between users directly, without an intermediary. These transactions are verified by network nodes and recorded in a public distributed ledger called a blockchain.
Besides being created as a reward for mining, bitcoin can be exchanged for other currencies, products, and services. As of February 2015, over 100,000 merchants and vendors accepted bitcoin as payment. Bitcoin can also be held as an investment. According to research produced by Cambridge University in 2017, there are 2.9 to 5.8 million unique users using a cryptocurrency wallet, most of them using bitcoin.
Bitcoin Cash (BCC) is a hard fork of the cryptocurrency bitcoin. The fork occurred on August 1, 2017.
Ethereum is an open-source, public, blockchain-based distributed computing platform featuring smart contract (scripting) functionality. It provides a decentralized Turing-complete virtual machine, the Ethereum Virtual Machine (EVM), which can execute scripts using an international network of public nodes. Ethereum also provides a cryptocurrency token called "ether", which can be transferred between accounts and used to compensate participant nodes for computations performed. "Gas", an internal transaction pricing mechanism, is used to mitigate spam and allocate resources on the network.
Ethereum was proposed in late 2013 by Vitalik Buterin, a cryptocurrency researcher and programmer. Development was funded by an online crowdsale during July–August 2014. The system went live on 30 July 2015. In 2016 Ethereum was forked into two blockchains, as a result of the collapse of The DAO project, thereby creating Ethereum Classic.
Pay with Bitcoin, Bitcoin Cash or Ethereum online