Want complete freedom when you send mass email? The best way is to host everything on your own server.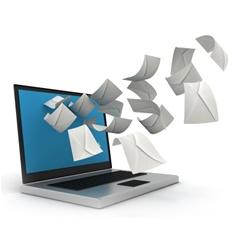 Don't worry, it's not as hard as it sounds especially since I have a step-by-step guide you can follow. If you'll follow my guide your system will be able to send mass email.  It will also "do" everything to avoid blacklistings and getting a reputation of a spammer.
What do you need to send mass email?
Server
MTA software
Email marketing application
Contacts (doh!)
Server
Almost any cheap VPS will do. The more you have the better. I use servers for $2 per month for my mass email servers.
MTA software
This is what's installed on your mass email servers and is needed for your SMTPs to work. Almost any MTA software will do, however, I recommend and use PowerMTA for all my mass emailing needs.
Email marketing application
This is where you will have your contact lists, create emails and do all the sending. You can have this on the same server as your SMTPs. I use Mumara with external SMTPs and have email application installed on one more powerful VPS.
Contact lists
Yes, you need them too. It doesn't matter if you bought them, scraped them or you actually subscribed on their own. You can use my guide in either of those scenarios.
Setting up a server to send mass email
This is a rather long process but everything is described in my step-by-step mass email server guide. You will find everything you need from software to tools so your emails will find their way into inboxes of your contacts.
Start with the guide or look at full specifications of a mass email server.
Get it for free
Become a ninja affiliate and get your mass email server for free by promoting our services.